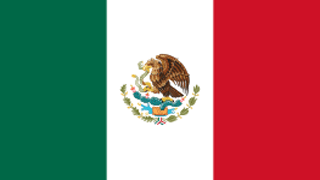 In 2015 and in the presence of the President, Enrique Pena Nieto, Pemex announced projects representing a total investment of 23 billion dollars that will generate more than 60,000 direct jobs. At the same time, CNH awarded 25 contracts for 25 onshore blocks that were on offer, beating expectations despite a dramatic plunge in crude prices, in an auction aimed at boosting new Mexican oil companies after a historic sector reform finalized last year.

Among the projects that were announced, the ultra-low sulfur gasoline (UBA) production project in the six refineries of the country, with a total investment of 3.1 billion dollars and a final output of more than 210,000 bpd, which will enable the reduction by more than 90 percent of greenhouse gases and pollutant emissions into the atmosphere. It is expected that imports of this fuel will be reduced. Additionally, plans for the construction of 19 new plants and the modernization of 17 external units, were announced.

Peak oil production from the 25 onshore fields will reach 77,000 barrels per day and attract investment of $1.1 billion. Mexican officials had said before the auction, they would consider the auction a success if at least five contracts were awarded, to their surprise all the 25 blocks were awarded. Among the 14 consortiums with winning bids, there were a dozen small Mexican oil companies, marking a dramatic shift for a sector long dominated by state-owned Pemex. No international oil majors participated in the auction, which featured relatively small onshore blocks.