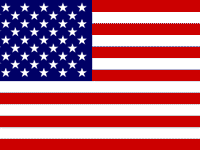 The largest decline in non-OPEC output is expected to come from the US at 0.38 mb/d. US oil production is anticipated to average 13.50 mb/d in 2016, indicating a contraction of 0.38 mb/d y-o-y. It was revised down by 0.21 mb/d compared to last month's prediction as the steep drop in the global oil prices could endanger the output of marginal barrels from unconventional sources (that is, tight crude and unconventional NGLs). Declines in rig count by more than 60% y-o-y, as well as the deferral of megaprojects especially in the Gulf of Mexico will also be factors.

Those projects that are already sanctioned will come onstream, such as Anadarko Petroleum Corp., which has provided an interim update on its 4Q15 performance. The company announced that its Heidelberg development in the GOM is "well ahead of schedule." Anadarko now expects first oil in 1Q16 from the three initial wells, pending regulatory approvals. The project, which is Located in the Green Canyon area of the US GoM, was originally scheduled to come onstream in 2Q16. The ultra-deepwater field is located in 5,300 ft. (1,615 m) of water and has 200-400 mb of recoverable resources.

Tight crude producers are aware that the typical oil wells in shale plays decline 60% annually and that the loss is recouped only by drilling new wells. As drilling subsides due to high costs and a potentially sustained low oil price, production can be expected to follow, possibly late in 2016.

Across 2016, US capex is expected to fall further to $96.1 billion, almost 40% below its 2014 peak and 18% below 2015 levels. Therefore, the recovery in US land rigs is unlikely to resemble previous cycles. In fact, to mirror the recoveries of 2001-02 and 2008-09, rigs would have had to reverse the downward trend in 4Q15. Activity is most likely to pick up, if prices increase in 2H16, although producers may remain cautious. Furthermore, drilled but uncompleted (DUCs) will limit the rise in rig counts as they will likely attract capital before producers allocate funds to putting more rigs to work. Output during 1Q16 could benefit from increased completion activity from these DUCs while a milder winter should also benefit producers in North Dakota.

The breakdown of US liquids production for 2016, based on 2015 output assumptions.