Nexans Secures Energy Supply for Arran & Kintyre, Scotland
Source: www.gulfoilandgas.com 3/17/2016, Location: Europe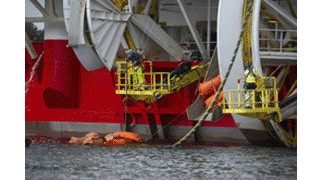 In March of 2013, snowstorms throughout Kintyre and Arran in Scotland brought down a power line which plunged 20,000 homes into darkness. In order to avoid future blackouts, a three-year project was started to link power from the Ayrshire coast to Kintyre and the Isle of Arran to secure future energy supply, even in the case of bad weather.

For the project, Nexans supplied and installed a 41 km power link to upgrade the electricity transmission network between the Kintyre peninsula and mainland coast in Southwest Scotland. This new power link also allows an additional grid capacity for renewable projects.

The project illustrates Nexans' vision of providing a secure and reliable supply of power to everyone.