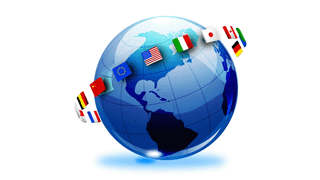 Preliminary data for March shows that US crude oil imports increased by 124 tb/d from the previous month, to average 8 mb/d. On an annual basis, US crude imports were up by 385 tb/d.

US product imports declined by 182 tb/d, or 9%, to average 1.9 mb/d m-o-m, while dropping by 115 tb/d or 6% y-o-y. Meanwhile, year-to-date crude imports went up by 545 tb/d and product imports dropped by 129 tb/d.

US product exports in March rose by 306 tb/d, or 8%, to average 4.3 mb/d from the previous month. In an annual comparison the figures show an increase of 682 tb/d or 18%.

As a result, US total net imports dropped in March to average 5 mb/d, down by 7% from one month ago and 7% from the previous year.

Canada was the prime crude supplier to the US in January, with a 45% share of total US crude imports; its exports to the US rose from a month before by a slight 1%, or 31 tb/d. Saudi Arabia was the second-largest supplier to the US, with a 14% share of total crude imports, while Venezuela came in as third-largest supplier to US, with 9%. Imports from both Saudi Arabia and Venezuela dropped from a month earlier by 6% and 23%, respectively.

Crude imports from OPEC Member Countries dropped in January from the previous month by 301 tb/d or 10%, while their imports accounted for 37% of the US total. US product imports from OPEC Member Countries also dropped from a month earlier to stand at 236 tb/d, representing a share of 11% of the total, down by 18% from the same month a year ago.

Canada and Russia were the first and second product suppliers to the US with shares of 32% and 18%, respectively. Imports from both countries were up from a month earlier by 39 tb/d and 196 tb/d, respectively. Algeria came in as third-largest product supplier to the US, holding a share of 6% of total imports.

US crude imports by region in January were similar to what was seen in December. Imports from North America, the top crude source region to the US, averaged 3.4 mb/d, followed by Latin America, which stood at 2.3 mb/d in January, while the Middle East came in third with an average of 1.5 mb/d. Imports from Africa were down from the previous month to stand at 323 tb/d, while those from the FSU dropped as well by 31 tb/d to average 16 tb/d.

Regarding crude imports by PADD in January: The greatest amount of crude imports to PADD 1 on the East Coast were sourced from North America, averaging 329 tb/d. PADD 1 imports from different regions increased from the previous month, though they remained stable from Africa. Imports from PADD 2 came largely from North America and averaged 2.3 mb/d; only 36 tb/d came from the Middle East. PADD 3 had imports of diverse origin, though mainly from Latin America and the Middle East, both of which showed lower volumes by 165 tb/d and 351 tb/d to average 1.7 mb/d and 891 mb/d, respectively. PADD 4 imports from North America were stable from the previous month, averaging 271 tb/d. In PADD 5, the largest imports on the West Coast were sourced from the Middle East as seen previously, averaging 477 tb/d and up from a month before by 133 tb/d. Latin America and North America came in as second- and thirdlargest sources, exporting 444 tb/d and 181 tb/d, respectively.