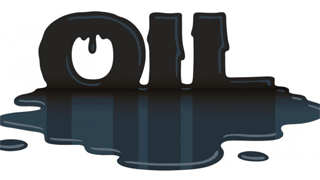 Oil futures fell for the first time since January on pressure from an excess of crude and refined products, particularly in the US and Europe. Slower-than-expected end-user demand, as well as refinery buying also weighed on the market, amid rising concerns that a global excess of crude and refined products would delay a long-anticipated rebalancing of the market.

The oil complex was pressured by lingering concerns that US and European refiners could slash runs, decreasing crude demand, in response to a declining gasoline crack in both regions in a period when summer driving and margins should have been at their highest during the year. Moreover, oil prices have been through a turbulent period since UK voters opted to leave the EU. Right after the results became apparent, oil sold off alongside all other risk assets. This was then followed by a rebound that took prices almost all the way back to the starting point, only to fall again, this time through the lows set in the aftermath of the Brexit decision. The support from some supply outages and draws in US crude inventories were offset by the deterioration in the refined product markets and the bearish consequences of the rising dollar. Furthermore, hedge funds were liquidating their former record bullish positions in crude futures and options, putting downward pressure on oil prices.

ICE Brent ended July down by $3.39, or 6.8%, at $46.53/b on a monthly average basis, while Nymex WTI plunged by $4.05, or 8.3%, to $44.80/b. Compared to the same period last year, ICE Brent lost $17.15, or 29.1%, at $41.81/b, while Nymex WTI declined by $12.67, or 23.9%, to $40.28/b y-t-d.

On 9 August, ICE Brent stood at $44.98/b and Nymex WTI at $42.77/b.

As oil prices fell, speculators cut their bullish bets on higher oil prices significantly over July, turning very bearish. Relative to the end of the previous month, speculators reduced net long positions in ICE Brent futures and options by 74,229 contracts, or 20%, to 288,536 lots, by the last week in July, exchange data from ICE showed.

Similarly, money managers decreased net long US crude futures and options positions by 58,874 lots, or a hefty 33%, to 120,556 contracts, the US Commodity Futures Trading Commission (CFTC) reported. Meanwhile, the total futures and options open interest volume in the two exchanges decreased by 1.9%, or 99,438 contracts, since the end of June to 5.21 million contracts at the end of July.

During July, the daily average traded volume for Nymex WTI contracts decreased by 2,932 lots, down 0.3% to 942,073 contracts, while that of ICE Brent was 41,228 contracts higher, up by 5.7%, at 765,613 lots. The daily aggregate traded volume for both crude oil futures markets increased by 38,296 lots to about 1.71 million futures contracts, equivalent to around 1.7 billion b/d. The total traded volume in Nymex WTI dropped near 10% to 18.84 million contracts due to holidays, while ICE Brent increased to 16.08 million lots.