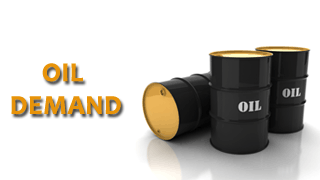 In June 2016, total oil demand in Saudi Arabia stands at 2.76 mb/d, with oil demand contracting by around 0.22 mb/d, or around 8% y-o-y, primarily as consumption for direct crude for burning declined. All major products increased, with the exception of direct crude burning and other product categories. LPG, gasoline, jet/kerosene and fuel oil all recorded solid gains of around 6%, 3%, 12% and 16% y-o-y, respectively, with fuel oil being supported by the high air-conditioning usage during the summer season. Y-t-d, the picture is more or less the same, with solid demand across the barrel, with the exception of direct crude burning and other product categories. The completion of the Wasit gas plants in March 2016 replaced some of the direct crude burning for power generation and is expected to replace even further quantities in the near future. Weather conditions ended the month of June slightly warmer than in June 2015 with Cooling Degree Days 0.2% higher y-o-y, allowing, on one hand, additional air conditioning usage and, on the other hand, more consumption of fuel oil, which increased by around 70 tb/d y-o-y. Air traffic activities were also higher, especially as school holidays began, and were projected to see a solid increase during the summer months with jet/kerosene adding around 10 tb/d y-o-y in June.

In Kuwait, oil demand reversed the sharp y-o-y drop of March and returned to growth during the month of May, according to the latest available data. Oil demand growth was primarily driven by fuel oil to feed into power generation plants during peak summer aircondition season. Demand for fuel oil is projected to remain elevated during June and July months as weather conditions were warmer than in the same months of 2015. In June 2016, Iraqi oil demand increased slightly by around 1% y-o-y. Most product categories registered positive growth, with the exception of fuel oil while gasoline and diesel oil remained broadly flat.

In 2017, oil demand growth is foreseen to gain momentum over the levels experienced in the current year. This will mainly be the result of assumed improvements in the economy. In terms of countries within the region, Saudi Arabia is projected to be the largest contributor to growth. On the other hand, geopolitical concerns, as well as subsidy reduction policies, are assumed to contribute negatively to demand growth in 2017. In terms of products, transportation fuels – gasoline and diesel oil – are expected to lead oil demand growth.

For 2016, Middle East oil demand is expected to grow by 90 tb/d compared with 2015, while oil demand in 2017 is projected to increase by 0.18 mb/d y-o-y.