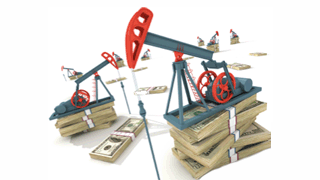 The sweet/sour differentials narrowed further in the US Gulf Coast (USGC), while in Asia and Europe, they widened.

In Europe, the Urals medium sour crude discount to light sweet North Sea Brent increased in August, reversing two consecutive months of a narrowing trend. The Dated Brent-Med Urals spread widened to about $1.80/b from $1.25/b in July. Throughout the month, the Urals-Med differentials set fresh multi-year lows for this time of year as the regional sour crude complex passes through its peak seasonal phase with discounts still wide. Seasonally higher refinery runs in Russia and Europe, as well as narrower light/heavy product spreads, have failed to translate meaningfully through to Urals differentials. The relative weakness of the market is also underlined by the fact that buying interest for Urals, especially in the Med, has retreated steadily even as Middle Eastern producers have increased prices for the European market. On the other hand, the North Sea market tightened as the amount of crude being held in floating storage fell.

In Asia, after reversing course in the previous month, the light sweet Tapis premium over medium sour Dubai increased more this month, rising by around 30¢ to $4.60/b. The relatively relentless narrowing Brent/Dubai spread continued to support demand for Brent-priced Asia Pacific light sweet crudes. Asia Pacific crude premiums also have risen on the back of firmer demand from regional refiners and expectations of tighter sweet crude supplies caused by Nigerian production outages. Meanwhile, Middle East sour crudes were faced with supply pressure and lower spot demand.

In the USGC, the Light Louisiana Sweet (LLS) premium over medium sour Mars slipped again in August to $4.60/b, down 60¢. Mars Sour crude was supported by a brief need for additional sour barrels for blending in the USGC. Its value improved despite lower demand due to a 60% decrease in refinery production capacity at ExxonMobil's refinery in Baton Rouge, Louisiana, as a result of flooding and the glitches at Motiva Enterprise's 235,000 b/d refinery in Convent, Louisiana, due to a fire.