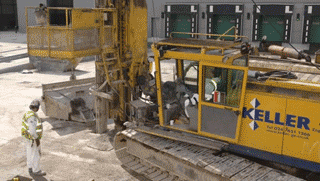 Keller Group plc has been awarded a major contract in Port Said, Egypt. The contract for ground improvement works forms part of the development by the Egyptian Government of the eastern shore of Port Said, along the newly created navigation channels of the Suez Canal. The contract is for a value of around £ 60m with work expected to commence imminently and to be completed by the third quarter of 2017.

Alain Michaelis, Chief Executive, commented:

"This significant project win in the Middle East demonstrates the continued development of Keller in this important region. This is the Group's second recent major award, following the award of the £50m contract in Abu Dhabi announced in August."