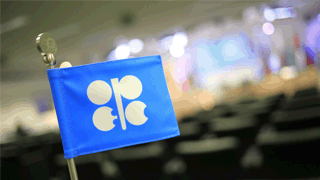 The Minister of Popular Oil, Nelson Martinez, offered statements following his first meeting of the OPEC Joint Monitoring Ministerial Committee and not OPEC, noting that it was very positive and that there is great expectation due to the recovery of Oil prices that have been experienced since the Vienna Agreement.

Through a contact from Vienna for the television network Telesur, the head of the oil portfolio said that "in a short time we have made important progress"; While ratifying the commitment of the producing countries to achieve the production adjustment signed on December 10, 2016.

Minister Martinez recalled that this voluntary consensus marks a milestone in oil history, as it was possible to reach an agreement among 24 countries to rebalance the world oil market.

The holder of the energy portfolio pointed out that in this first meeting of the Monitoring Committee the route has been outlined to establish the monitoring mechanism for compliance with the Agreement.

To this end, it was decided to create a Technical Committee that will be in charge of generating a monthly report on the date of the production adjustment of each country.

He also said that a series of contacts had been initiated to go to the Summit of Heads of State and Government OPEC and not OPEC, proposed by the President of the Bolivarian Republic of Venezuela, Nicolas Maduro, and that it is hoped that it could be held in the next months.