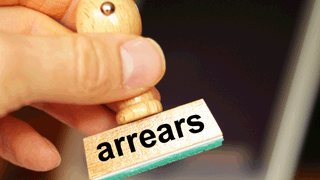 Egypt has paid $1.5 billion in arrears to international oil companies in May and June, the Central Bank of Egypt's (CBE) Assistant Deputy Governor Rami Aboul Naga told state-owned news agency MENA on Tuesday. Abul-Naga said that a payment of $750 million was made in the past couple of days, making this the second payment of debts by Egypt in two months.

Last May, Egypt paid off $750 million of its debt to international oil companies.

CBE governor Tarek Amer said last month that the country was committed to making a second payment of the same amount in the beginning of June.

Prior to the latest payments, Egypt had outstanding dues of about $3.5 billion to international oil and gas companies.

Abul-Naga stressed that Egypt is committed to paying off all its financial obligations, adding that in June it will pay an instalment of $700 million to the Paris Club – an informal group comprised of officials from 20 creditor countries that works in cooperation with the International Monetary Fund (IMF).

Abul-Naga's statements came following a CBE announcement on Sunday that foreign reserves have risen to $31.125 billion at the end of May, nearing pre-2011 reserves, which were estimated at $36 billion.

The reserves, which have increased from $28.641 billion at the end of April, have been climbing since Egypt signed a three-year $12 billion loan deal with the IMF in November.

The IMF has endorsed Egypt's economic reform programme, which includes cutting subsidies, raising taxes as well as the liberalisation of the pound.

In November Egypt received the first tranche of $2.75 billion from the IMF loan, with a second $1.25 billion tranche expected this month.