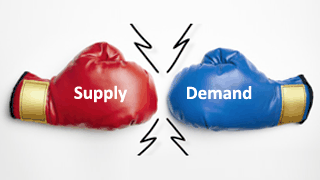 In Brazil, oil demand returned to a declining trend during April 2017, shedding 0.13 mb/d, or around 5.7% y-o-y, with total consumption at 2.22 mb/d.

All products recorded declines except gasoline, which continued to register gains, adding 16 tb/d, or 2.2% y-o-y. Ethanol demand fell 37 tb/d, which marked the 16th consecutive monthly decline. This is due to ethanol prices remaining elevated, which reduces the productís competiveness for drivers of flex fuel cars. Diesel oil returned to a declining trend following positive signs in March, with demand dropping by 90 tb/d in April, or around 9.3% y-o-y. This is a result of slower manufacturing activities, which recorded a decline of more than 1% y-o-y. Fuel oil fell the sharpest in percentage terms in April, softening by 15 tb/d, or around 23.6% y-o-y. This marks the 27th monthly decline, primarily the result of fuel substitution towards gas mainly in power generation sector.

For Brazilís oil demand in the 1Q17, the country remained in negative territory, falling slightly y-o-y. However, there have been some positive indicators for March 2017, with the month seeing the first increase in oil demand since the beginning of 2015. Additional indicators towards a possible recovery for the remainder of 2017 are strong gasoline, LPG and diesel oil y-o-y requirements during the 1Q17, which have been more than offset by declines in residual fuel oil and ethanol in industrial and transportation sectors.

The expectations for 2017, Brazilian oil demand remains unchanged from last monthís report. There is a cautious optimism, but oil demand growth is strongly dependent on the recovery of the countryís economy in the coming months.