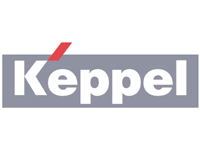 Keppel Shipyard Ltd (Keppel Shipyard), a wholly-owned subsidiary of Keppel Offshore & Marine (Keppel O&M), has secured a Floating Production Storage and Offloading vessel (FPSO) conversion contract from long-standing customer, SBM Offshore N.V. (SBM Offshore).

The contract is for the conversion of a Very Large Crude Carrier (VLCC) into an FPSO, which upon completion, will be deployed to the Liza field, located approximately 193km offshore Guyana in the Stabroek block.

The shipyard's work scope includes refurbishment and life extension works, such as the upgrading of living quarters, fabrication and installation of spread mooring systems, as well as the installation and integration of topside modules.

Mr Chor How Jat, Managing Director (Conversions and Repairs), Keppel O&M and Managing Director, Keppel Shipyard, said, "We are pleased to undertake the conversion of this FPSO, which is our 25th major project from SBM Offshore. It is testament to Keppel's expertise in FPSO conversions and the strong partnership we have developed with SBM Offshore since Keppel Shipyard's first delivery in 1981."

"Over the years we have established a base of strong customers, including SBM Offshore, who choose us for our proven track record and value-add in the conversion, upgrading and repair of vessels."

The converted FPSO will have a storage capacity of 1.6 million barrels of crude oil and is capable of producing up to 120,000 barrels of oil per day. The vessel will have a gas treatment capacity of circa 170 million standard cubic feet per day and a water injection capacity of circa 200,000 barrels of water per day.

The above contract is not expected to have a material impact on the net tangible assets or earnings per share of Keppel Corporation Limited for the current financial year.