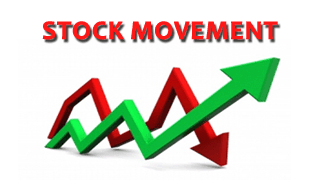 Preliminary data for September shows that US total commercial oil stocks fell by 16 mb, for the fourth consecutive month to stand at 1,294.4 mb, which is 62 mb, or 4.6%, lower than the same period a year ago, but still 105 mb, or 8.8%, higher than the latest five-year average. Within the components, crude went up by 2.6 mb, while product stocks fell by 18.6 mb, m-o-m.

US commercial crude stocks rose in September to end the month at 465 mb, which is 6.6 mb below last year at the same time but 81 mb above the latest five-year average. After witnessing three consecutive weeks of commercial crude oil stock builds following Hurricane Harvey, US commercial crude stocks were followed by another two weeks of draws with a substantial drop of 6 mb in the week ending 29 September. This was mainly driven by the record-high weekly crude oil exports, reaching 2.0 mb/d and a drop in crude imports by 0.2 mb/d to average 7.2 mb/d. PADD3 crude oil stocks plunged by 4.4 mb from a week earlier. Crude inventories in Cushing, Oklahoma rose by 4.5 mb during the end of September to stand at 62.5 mb.

By contrast, total product stocks fell substantially by 18.6 mb to stand at 829.5 mb in September, which is 55 mb, or 6.2%, down from the level seen at the same time in 2016, but 24 mb, or 2.9%, Graph 9 - 3: US weekly commercial crude oil inventories above the seasonal average. Within products, residual fuel oil and jet fuel rose, while major products experienced stock draws.

Gasoline stocks fell by 7.8 mb in September to stand at 218.9 mb, which is 8.8 mb, or 3.8%, below a year ago at the same time, while they remained 1.7 mb, or 0.8%, above the seasonal norm. Following three consecutive weeks of declines totalling 13.7 mb, gasoline stocks in the US reversed the trend to build by 2.7 mb over the last two weeks, driven mainly by a drop in demand, which declined by almost 0.3 mb/d to average 9.2 mb/d, in line with the seasonal decline at the end of the driving season. Gasoline production remained strong at almost 10 mb/d. The gasoline stock build came despite a fall in gasoline imports by around 180 tb/d to average 0.8 mb/d in the same week.

Distillate stocks also fell by 12.3 mb in September to stand at 135.4 mb, indicating a deficit of 25.6 mb, or 15.9%, compared to the same period a year ago, and 4.3 mb, or 3.1%, below the latest five-year average. Since Hurricane Harvey, US distillate stocks have continued to drop for five weeks in a row, bringing the total US distillate stock draw to around 11 mb. This drop has switched the difference to the five-year average from a surplus of 13 mb in the week before the hurricane to now stand at 4.3 mb below this average in the week ending 29 September. The drop in distillate stocks came on the back on higher demand and exports more than offsetting the increase in output. This tightness in the distillates market ahead of the winter season should support domestic refinery margins, as demand for gasoline wanes on the expected seasonal low. In contrast, residual fuel and jet fuel stocks rose by 2.0 mb and 4.3 mb to end September at 36.6 mb and 43.4 mb, respectively. Both product stocks stood below last year at the same time. Compared to the fiveyear average, residual fuel was higher at 1.3 mb and jet fuel was up at 2.8 mb.