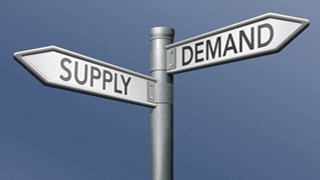 Oil requirements also increased in Kuwait and the UAE by 3% and 2%, respectively, y-o-y as growth in the transportation fuels appeared to be the main source of support in both countries.

Going forward, expectations for the remainder of 2017 appear to be slightly tilted to the downside as the high level of substitution as well as slower economic indicators weigh on demand growth potential in the region.

In 2018, oil demand growth is expected to gain momentum over the levels experienced in the current year, mainly as a result of assumed improvements in the economy. On the other hand, geopolitical concerns as well as a high level of substitution are assumed to contribute negatively to demand growth in 2018.

For 2017, Middle East oil demand is expected to rise by 96 tb/d, while oil demand in 2018 is projected to increase by similar levels to 2017.