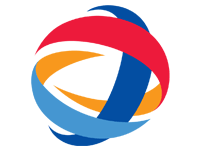 Total announces the closing of the Maersk Oil acquisition signed on 21st of August 2017. It brings to Total around 1 billion barrels of oil equivalent of 2P/2C reserves and resources, mainly in the OECD countries, and a production of about 160,000 barrels of oil equivalent per day (boe/d) in 2018, ramping up to more than 200,000 boe/d by the early 2020s.

The acquisition of Maersk Oil allows the Group to reinforce its existing leading positions in the U.K. and in Norway, as well as to enter Denmark, making Total the second-largest operator in the North Sea with an output of 500,000 boe/d by 2020.

"This major acquisition is a success on many levels," said Patrick Pouyanné, Chairman and CEO of Total. "First, it illustrates our strategy to build on our strengths and grow our presence in Total's core areas, like the North Sea, to strengthen our leadership there. Second, it brings high-quality and low-breakeven assets, enhancing our worldwide portfolio. Third, the strong overlap between Maersk Oil and the Group's assets will generate more than $400 million of synergies per year."

"We are committed to preserve and further develop Maersk Oil's heritage by relying on the strong competencies of its teams. Our regional hub for North Sea activities is now headquartered in Copenhagen. Moreover, we welcome a major new shareholder — A.P. Moller-Maersk — which will hold 3.70% of the Group's capital," he added.

The transaction also strengthens other growth areas of Total, in particular in Algeria and in the Gulf of Mexico in the United States. It is immediately accretive to both cashflow per share and earnings per share.

The effective date of the transaction is the 8th of March 2018. Under the agreed terms, A.P. Moller-Maersk will receive a consideration of $4.95 billion in Total shares (around 97.5 million shares based on average share price of the 20 business days prior the signing date of the 21st of August 2017) and Total will assume $2.5 billion of Maersk Oil's debt.