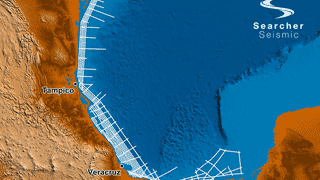 Asian Oilfield Services Limited has received TWO Public Tenders (Orders) for 20 and 3D COP Seismic Acquisition within Block 12 in Republic of Iraq for USD 12 Mn (Twelve Million US Dollars) AND for USD 25 Mn (Twenty-Five Million US Dollars) totaling to USD 37 Mn (Thirty Seven Million US Dollars). Based on the technical qualification and lowest bidder of the tender the contract has been awarded to Asian Oilfield Services Limited. The order is to be executed within FY20 and FY21.

Commenting on the same, Mr. Ashutosh Kumar, Whole-time Director & CEO said, "We are delighted to win these awards on the basis of technically qualified lowest bidder for the project. We remain confident of delivering these projects within the stipulated timelines and to client satisfaction.

At Asian Oilfield, it is our continuous endeavor to add quality orders from existing and new clients and we are confident on the growing execution capabilities of the Company." Post the current order our Company's executable gross order book crosses Rs.850 crores on consolidated basis, giving us good revenue visibility for FY20 & FY21.