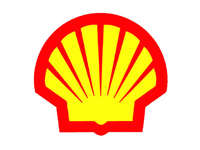 Royal Dutch Shell plc (Shell), through its affiliate Shell Overseas Holdings Limited, has completed the sale of its shares in Shell Olie-og Gasudvinding Danmark B.V. (SOGU), holding a 36.8% non-operating interest in the Danish Underground Consortium (DUC), to Norwegian Energy Company ASA (Noreco) for a consideration amount of $1.9 billion.

Completion of the sale follows receipt of regulatory approval by the Danish authority. The transaction's effective date is 1 January 2017.

Shell Trading and Supply and Shell Energy Europe Limited will retain oil and gas lifting rights from the DUC assets for a period of time.

Shell retains its Downstream presence in Denmark through A/S Dansk Shell, which includes the Fredericia refinery. The network of Shell-branded retail stations in Denmark will continue to be operated by DCC.

Notes to editors

- The transaction is an agreement by Shell Overseas Holdings Limited with Altinex AS, a subsidiary of the Norwegian Energy Company ASA (Noreco).

- The transaction includes mechanisms to adjust the consideration for actual over-or underproduction above or below certain thresholds.

- The transaction includes a 100% interest in Shell Olie-Og Gasudvinding Denmark Pipelines ApS ("SOGUP") held by SOGU. SOGUP owns a 41.4% interest in the Tyra West – F3 gas pipeline.