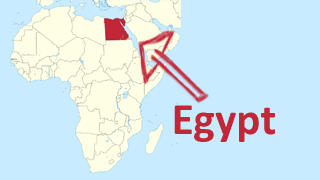 Pharos Energy plc, an independent oil and gas exploration and production company, announces its preliminary results for the year ended 31 December 2020. A conference call will take place at 0900 BST.

Ed Story, President and Chief Executive Officer, commented:

"Despite the challenges of the past year there have been positives; group production was in line with guidance, we were granted an extension to our TGT and CNV licences in Vietnam; and the TGT Full Field Development Plan, where drilling will commence in Q3 2021, received final approvals. In order to preserve liquidity and the opportunities in our current portfolio during a turbulent 2020, we deferred discretionary capex, reduced our cost base, and took the difficult decision to suspend the dividend. Vietnam provides the lowest breakeven in our portfolio, investments here have quick paybacks, and the drilling programme is fully self-funded from the operating cash flows in country. We expect to reach post capex free cash flow in H1 2022. In Egypt, reserves have been significantly upgraded and the waterflood programme has commenced, supported by the equity placing completed in January 2021. We are well advanced in a process to select the right farm-out partner to make the investment needed to fast-track material production growth and, an agreement has been reached with EGPC on a change to the El Fayum licence terms which, once approved by the Egyptian Government, will enhance operating cash flows and profitability. Finally I want to thank our colleagues for all of the commitment and energy that has seen us through what has been a hugely difficult year."

2020 Corporate Summary

The health, safety and welfare of our staff, suppliers and host communities across our business has been our highest priority

- Pharos has continued to manage its operations carefully, with the Group adhering to the COVID-19 procedures and restrictions put in place by its host countries, with negligible disruption to business in the period

- Continuation of ESG enhancements across the business, including new independent Board appointments and adoption of a new Climate Change policy

- Ongoing discussions through a formal farm-out process with potential industry partner(s) for the Company's assets in Egypt to fast-track activity and increase production

- Intense focus on cutting cash costs across the Group, including:

- Cash cost savings on total group expenditure for the year of c.23% against the budget. Group reduction of G&A costs 35%

- 25% reduction on fees for all Non-Executive Directors from 1 May 2020

- 25% reduction on remuneration for Executive Directors effective 1 May 2020, a further 10% (total 35%) from 1 August 2020- 31 March 2021

- Closure of London office

- Further developments in 2021:

- Successful completion of an oversubscribed equity Placing, Subscription and Retail Offering in January 2021 which raised gross proceeds of approximately $11.7m; proceeds are being used to fund Phase 1B of the waterflood programme in Egypt, which is now underway

- Remuneration of Executive Directors reduced by 50% from 1 April 2021

- Head office reorganisation and reduction in headcount to be completed by end 2021

2020 Financial Summary

- Group revenue of $118.3m plus $23.7m from hedging (2019: $189. 9m less hedging loss of $0.2m) *

- Loss for the year of $215.8m (2019: loss $24.5m), following oil price related post tax impairments of $198.1m

- Cash operating costs of $11.60/bbl (2019: $10.45/bbl)1

- Cash generated from operations $85.5m (2019: $113.0m)

- Group Net Debt $32.6m as at 31 December 2020 (2019: Net Debt $41.5m)1

- Cash balances as at 31 December 2020 of $24.6m (2019: $58.5m)

- No dividend payment for the year (2019: $27.4m paid 31 May 2019)

- Net Debt to EBITDAX of 0.48 (2019: 0.37)

* Egyptian revenues are stated post government take including corporate taxes.

1 See Non-IFRS measures at page 39

2020 Operational Summary

- Total Group working interest 2020 production 11,373 boepd net (2019: 12,136 boepd)

- Egypt production 5,270 bopd (2019: 5,055 bopd*)

- Vietnam production 6,103 boepd (2019: 7,081 boepd)

- In Egypt

- Technical work on the asset resulted in an upgrade of 53% in proven and probable (2P) reserves in the El Fayum concession as concluded by McDaniel & Associates

- Technical progress including reprocessing of 3D seismic data; waterflood evaluation and a pilot test project in the Silah field for phased implementation of a secondary recovery programme

- Updated sub-surface static model to optimise the location of future wells

- Optimised a 57 well investment case for the field developments designed to take the Recovery factor to ~18%

- Identified a number of low-risk prospects as well as potential producing field extensions from third-party Development Leases into the North Beni Suef Exploration Concession

- Benefited from improved commercial terms with EGPC regarding the Western Desert discount and negotiated a six-month reduction on the El Fayum discount and fees

- In Vietnam

- Granted two-year extensions to both the TGT and CNV field licences from the Ministry of Industry and Trade

- Completed upgrade work on the Gas Turbine compressors for the Leased FPSO in the TGT Field in April 2020 ahead of schedule and under budget

- Extended a successful well intervention campaign

- TGT-15X spudded on 28 February 2020 and is producing from both the upper and deep sections

- Received approval from the Prime Minister of Vietnam for the TGT Full Field Development Plan (FFDP)

* Egypt 2019 production from 2 April to 31 December 2019.

Outlook for 2021

- Received provisional approval from EGPC to an amendment of the fiscal terms on the El Fayum Concession. Under the revised terms, the cost recovery percentage will be increased from 30% to 40% allowing Pharos a significantly faster recovery of all its past and future investments

- Approximately 42% of the Group's 2021 forecast production from April 2021 to December 2021 hedged at an average price of $50.6/bbl

- Total Group working interest 2021 forecast production range of 9,200 to 10,600

- In Egypt

- Production guidance for 2021 is 4,000-4,400 bopd, before any investment from a farm in partner

- Phase 1B of the Waterflood programme in the field has commenced following the successful equity placing in January 2021

- The outcome of the ongoing formal farm-out process for the Company's assets in Egypt, is expected to be announced Q2 2021 with completion planned for H2 2021

- In Vietnam

- Production guidance for 2021 is 5,200-6,200 boepd

- The drilling of four development wells will commence in Q3 2021 in the TGT Field

- Preparation underway for the 3D seismic survey planned over certain high graded leads in the northern part of Block 125.