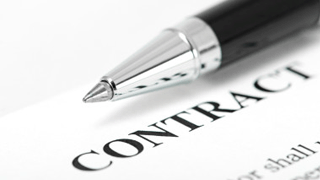 Highlights
- Block Energy has signed a Memorandum of Understanding ("MoU") with Baker Hughes to support drilling operations in Georgia.

- The MoU with Baker Hughes provides a broader partnership on developing significant oil and gas opportunities throughout Block's entire portfolio.

- Baker Hughes has allocated additional engineers to assess and potentially develop geothermal, carbon capture, and hydrogen applications across the Samgori, Patardzeuli and West Rustavi fields.

Block Energy plc, a development and production company focused on the country of Georgia, has signed an MoU with Baker Hughes, a global energy technology company. The MoU envisages multiple service awards for advanced oil and gas technology across a production-led, multi-well drilling programme. The initial project will drill a horizontal well targeting a recoverable volume estimated to be 2.1 MMboe at the WR-BA well target location in West Rustavi.

Block Energy's collaboration with Baker Hughes will support current and future development across its portfolio. Services provided by Baker Hughes include drilling fluids, cementing, drill bits, directional drilling, with the advanced technologies of rotary steerable systems, and a premium logging-while-drilling service.

Baker Hughes will also provide a range of efficient well intervention and production-enhancement services to boost current production rates and drive efficiency. This will be achieved through the application of enhanced mechanical and chemical technologies to the Company's planned well interventions, including the intervention of the WR-16aZ well.

The initial project, Block's first new horizontal well at the WR-BA location, includes advanced rotary steerable technology that will greatly improve drilling efficiency, safety and well placement accuracy. Logging-while-drilling measurements will also be acquired to aid reservoir characterisation and production optimisation.

Furthermore, Baker Hughes will assist Block Energy in the evaluation of its portfolio of conventional oil and gas assets and green energy opportunities. Initial focus will be on production enhancement of the Company's mature assets and developing the geothermal production potential across the Samgori, Patardzeuli and West Rustavi fields.

Block Energy plc's Chief Executive Officer, Paul Haywood, said:

"I am pleased to update our stakeholders on this agreement with one of the world's leading energy technology companies. I am looking forward to drilling our first well utilising our newly acquired 3-D seismic and the state-of-the-art directional drilling services and well assurance provided by Baker Hughes. The added technical and operational expertise, never before used in Georgia, provides a step-change in our technical capability and will better enable the team to unlock the significant potential across our asset base. Overall, Baker Hughes's commitment to leading the energy transition and its deep breadth of technical, operational and digital capabilities are expected to help us better plan and execute energy projects. Baker Hughes is a welcome partner. Meanwhile, preparations for the well at WR-BA location continue. We expect to announce the spud of this well shortly."

Baker Hughes's Vice President of Oilfield Services for Russia Caspian, Tommy Kassem, said:

"Baker Hughes has extensive experience operating in the Caspian region and deploying advanced energy technology to help customers execute projects more efficiently and sustainably. We look forward to collaborating with Block Energy to support its goal to improve oil and gas production while accelerating our joint commitment to explore new energy frontiers like geothermal energy, accelerating the energy transition and path to net-zero emissions.