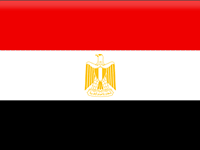 Ahead of the shareholder circular and General Meeting in connection with the proposed acquisition, Cairn has published on its website the associated Competent Persons Report ("CPR") and a presentation for analysts.

The CPR and analyst presentation contains information regarding production, costs, fiscal terms and reserves and resources by area, including Cairn's preliminary estimates of a 2C resources production profile, and can be found here: https://www.cairnenergy.com/presentations

The reserves, resources, production projections and cost profiles within the CPR and presentation are consistent with the information published when the proposed acquisition was announced on 9 March 2021.

The proposed acquisition is in line with Cairn's strategy of seeking to grow, diversify and extend its production base. The portfolio offers low cost production, near-term development and exploration potential, provides immediate operating cashflow contribution and adjusts Cairn's overall hydrocarbon split towards gas.