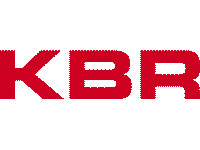 KBR has received a letter of award from Northern Petrochemical Corporation to provide the license and basic engineering design for the ammonia-methanol co-production technology developed jointly by KBR and Johnson Matthey (JM), global leaders in sustainable technologies, for Northern Petrochemical's new facility in Alberta, Canada.

"We are thrilled to provide our innovative ammonia-methanol co-production technology to Northern Petrochemicals for this project to produce value-added products from Alberta's abundant natural gas reserves in an environmentally friendly manner," said Doug Kelly, KBR President, Technology. "KBR and JM have developed this co-production technology that minimizes costs and risk by utilizing reliable and well-proven sustainable processes while reducing CO2 emissions."

"Northern Petrochemicals is pleased to utilize KBR and JM's respective market-leading ammonia and methanol technologies," said Geoff Bury, President & CEO, Northern Petrochemical Corporation. "This project will produce blue ammonia and methanol by utilizing the latest carbon capture and storage technologies to achieve a carbon-neutral process."

Both KBR's ammonia technology and JM's methanol technology have well-earned reputations for production reliability and continuous improvements to further minimize capital and operating costs. KBR is the global leading ammonia licensor and has licensed, engineered, and constructed more than 245 ammonia plants worldwide since the 1940s. JM is the global leading methanol licensor and has supplied its technology and catalysts for over 45 years and licensed over 100 grassroot methanol plants.