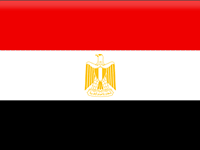 Engineer Tarek El-Molla, Minister of Petroleum and Mineral Resources, announced the start for establishing the petroleum zone in the El-Tebbin area, the "modern zone" on an area of 1,000 acres.

The meeting reviewed the plan for the establishment of the new petroleum zone in El-Tebbin, where it shed light on the project of a storage and heating station for crude oil and petroleum products for the Petroleum Pipeline Company, at an estimated cost of 1.8 billion pounds. Petroleum in Assiut and the transfer of surplus mazut from Assiut to the Sokhna area through El-Tebbin.

During the meeting, Eng. Tarek El-Molla stressed that the new zone comes as a continuation of the oil and gas infrastructure networks that have been developed during the past six years, which are among the most important factors for Egypt's distinction in the field of energy at the regional level.

The announcement came during the minister's presidency meeting with the Higher Committee for Petroleum Geographical Zones, in the presence of a number of leaders of the petroleum sector and heads of petroleum companies.