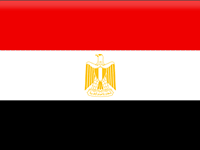 Engineer Tarek El Molla, Minister of Petroleum and Mineral Resources, discussed with Roger Planck, Chairman of the Board of Directors of the American company Apex, and Tom Maher, CEO of the company, and their accompanying delegation. . During the meeting, El-Molla stressed that the Western Sahara region is still rich in many distinguished investment opportunities, pointing out that the petroleum sector is working to attract international oil companies specialized in maintaining and increasing the productivity rates of aging fields, and that modern technologies have opened wider areas for petroleum work in depths that were not possible.

Blank reviewed the company's most important performance indicators over the past years, noting that the company's total investments since the beginning of its work amounted to $38 million and plans to invest $82 million, and that the company's current production rate is about 6,000 barrels of crude oil per day, with plans to reach 7 thousand barrels per day. the company is currently studying the expansion of its activities in the Western Desert by acquiring several already producing concession areas and intensifying drilling operations in them to increase production and maintain production rates from obsolete fields, in addition to its 50-50 partnership with Eni in East Siwa, which is based on Apex will manage its operations and will implement a work program with investments of $2 million, rising to $3 million over the research period.

It is worth noting that Apex began its activities in Egypt in 2017, with the signing of the first agreement for exploration and exploration in the East Meleiha region in the Western Desert.