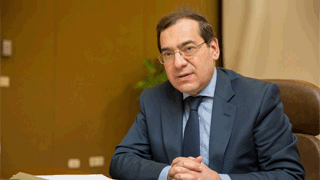 Engineer Tarek El Molla, Minister of Petroleum and Mineral Resources, received a delegation from ExxonMobil International, headed by Mr. Hugo Detri, Regional Head of Retail Fuel Marketing and Sales in Europe, Africa and the Middle East, where they discussed the company's international programs to increase its investments and develop its activities in the field of fuel distribution in Egypt.

During the meeting, Al- Molla continued with the Exxon Mobil delegation its current program to expand the establishment of service and catering stations for cars bearing the Mobil brand, as new stations will be operated during the coming period. From Mobil stations in cooperation with Gastec and Cargas, in implementation of the plan for the rapid spread of this service to facilitate its users.

For his part, the regional head of fuel marketing and sales for ExxonMobil confirmed that Egypt is an important market for the company, expressing ExxonMobil's interest in increasing the volume of its activities and investments in various fields of marketing and sales of petroleum products in Egypt.

The meeting touched on reviewing the work of the international company to implement the natural gas research and exploration program in its concession areas in the Mediterranean.

During the meeting, the international company also expressed its readiness to discuss joint cooperation with Egypt during the COP 27 conference, which will be hosted by Sharm El-Sheikh next November, in implementation of environmental sustainability policies.