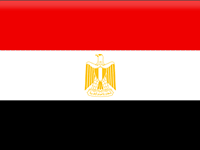 TAG Oil Ltd. (TAO) (TAOIF) ("TAG Oil") is pleased to report the filing of its financial results for the interim period ending December 31, 2022. A copy of TAG Oil's financial statements and management discussion and analysis for the interim period ending December 31, 2022 are available on SEDAR and on the Company's website.

Highlights over the period include that the Company had C$21.4 million (September 30, 2022: C$9.2 million) in cash and cash equivalents and C$24.0 million (September 30, 2022: C$11.5 million) in working capital and has no debt. During the quarter ended December 31, 2022, as previously announced, TAG Oil completed an upsized underwritten public offering for aggregate gross proceeds of C$25.3 million, including the full exercise of the over-allotment option.

Operationally, the Company has commenced re-completion activities on existing vertical well BED 1-7 in the Badr Oil Field in the Western Desert, Egypt. The objective is to test injection and leak-off properties of the Abu Roash "F" ("ARF") reservoir formation during a Diagnostic Fracture Injection Test ("DFIT") followed by assessing production performance after stimulating the well and installing lift equipment to unload the well. Specific operations on the well includes retrieval of existing tubing and packer assembly, isolation of existing up-hole Abu Roash perforations above the ARF, conditioning the open-hole bottom section of the well and completing the ARF zone followed by DFIT analysis and fracture stimulation. Retrieval of the down-hole assembly and cementing the up-hole perforations has been successfully completed. The flow-back and initial production cycle for the well is projected in March. The data from the well will inform and improve the reservoir forecasts and design of the first horizontal well planned in the ARF with spud scheduled in May/June. In addition, further geomechanical studies and 3D seismic review are underway to improve understanding of the petro-physical and geologic parameters in the ARF structure.

The Company continues to manage its costs and allocate the necessary resources towards its operations in the Western Desert, Egypt for the development of the unconventional ARF reservoir in the Badr Oil Field, and towards its business development efforts in other areas in the Middle East and North Africa region.