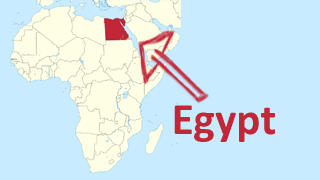 TWMA has been awarded a contract worth up to $15 million to support a large-scale oil and gas project for bp in Egypt. The drilling waste management specialist will utilise its award-winning RotoMill drill cuttings processing technology to process all drilling waste generated from bp's WND & END exploration and development project in the Mediterranean Sea. Expected to last up to five years, work will commence in October this year.

Chosen for its environmental benefits, the RotoMill uses a process of thermal desorption to separate drill cuttings and associated materials into their three constituent parts: oil, water and solids, for recycling and reuse. TWMA's precision equipment establishes optimum temperatures to ensure that recovered base oil retains its full original quality and can be reused in the drilling mud system.

Abdelrahman Amin, general manager for TWMA Egypt, said: "This contract is a testament to the lasting relationship we have built with bp since we began working with them in 2005. Having proven our capabilities throughout our North African operations, we were chosen as the trusted contractor to support this project based on the quality performance we have consistently delivered.

"The environmental benefits associated with this technology were an important factor in securing this award. bp are always eager to ensure their project's environmental impact is kept to a minimum. By utilising the RotoMill on this operation, bp can recover and reuse valuable base oil in their drilling system, delivering both environmental and commercial value to their operation.

TWMA is the market leader in the provision of integrated drilling waste management and environmental solutions to the oil and gas industry. The company delivers operational efficiencies by using the latest technology to optimise drilling operations and effectively process drilling waste to the highest environmental standards.