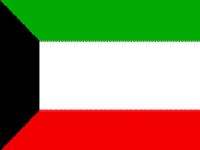 Major oil producer Kuwait appointed an Islamist lawmaker as oil minister on Monday as part of a government reshuffle triggered by political tensions, although the move is unlikely to affect energy policy.

Ali Saleh al-Omair, who replaces Mustapha al-Shamali as oil minister, is part of a group of Salafi Islamist politicians who are generally cooperative with the government. He was elected as a member of parliament in July.

Although it is not the first time that an MP has become oil minister in the hand-picked cabinet, it is unusual for a lawmaker to hold the position, which involves representing Kuwait at OPEC meetings.

Kuwait's energy policy is set by a Supreme Petroleum Council, so frequent ministerial changes have little effect.