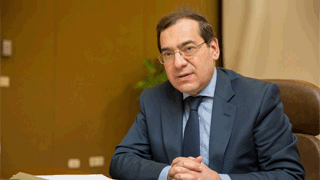 Egypt aspires to be an export hub for the green hydrogen for Europe to contribute gradually to phase out carbon emissions, said Petroleum Minister Tarek al-Molla.

He, meanwhile, said that addressing climate change, which increases forest fire risk, has been prominently featured in world countries.

Molla's remarks were made while addressing a conference on the launch of the European Bank for Reconstruction and Development's (EBRD) board for the draft 2022/2027 country cooperation strategy.

Climate change adaptation became a top priority of the Egyptian government, said the minister, adding that Egypt also gave prior attention to the clean energy transition.

The natural gas consumption in Egypt now accounts for 65% of all hydrocarbons, said the minister, adding that about 13 million households are now linked to the natural gas grid.

Egypt has so far converted about 363,000 cars to operate on natural gas, added the minister.

At the regional level, Egypt works with the East Mediterranean countries to launch initiatives of the use of liquified gas as fuel for the ships, he further said.