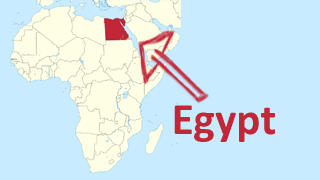 The cabinet's Information and Decision Support Center (IDSC) published a video highlighting future chances for turning Egypt into regional energy hub after Ukrainian crisis and showcasing Europe's fears of the Ukrainian crisis and alternatives to help the European Union (EU) countries have access to natural gas.

The infographic sheds light on the crucial role Egypt is playing as a most important importer of natural gas to EU.

Egypt is the only country in eastern Mediterranean region that is having a strong infrastructure, enabling it to export natural gas to EU through liquefaction plants in Idku and Damietta, according to it.

The video said many future opportunities are available in Egypt to turn the country into a regional energy hub following the Ukrainian crisis.

The infographic also said Egypt is as well offering several production facilitations, including gas transmission network, Arab gas line and maritime facilitations in the Mediterranean Sea, as well as liquefaction plants in Idku and Damietta and Egypt's distinguished geographical location nearing EU countries.

Meantime, it referred to Zohr Gas Field as Egypt's main contributor to gas supply and the biggest gas field in the Mediterranean.

Egypt has achieved self-sufficiency of gas since 2018.