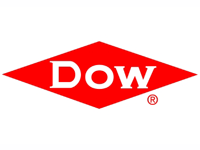 The Dow Chemical Company announced that an agreement is in place through which the Company will market and sell the majority of products produced by Sadara Chemical Company (Sadara), Dow's joint venture with Saudi Arabian Oil Company (Saudi Aramco).

Dow will leverage its global marketing experience and world-class operations to bring Sadara's high-value performance plastics and specialty chemical products to market in growing regions, particularly geographies where Dow has strong brand recognition and well-established market channels that enable customer growth.

Combining Dow's marketing leadership with Sadara's strategic, well-positioned location will strengthen Dow's existing customer relationships and forge new ones in these fast-growing regions. In fact, nearly half the products Sadara offers will be available in expanding Asia Pacific markets; while the majority of the remainder will be sold in other key countries in Central and Eastern Europe, Africa and India. Sadara itself will take the lead in bringing its products to market in certain Middle Eastern nations, including the Kingdom of Saudi Arabia.

"This marketing agreement—like the Sadara joint venture as a whole—represents another significant step towards Dow's ever-expanding global reach, advancing our transformation as we grow with customers locally and globally," said Andrew N. Liveris, Dow's chairman and chief executive officer. "Dow's strong brand, marketing and sales excellence and world-class operations, coupled with Sadara's strategic supply position, will enable Dow to meet customer demand and stimulate growth in attractive emerging regions for decades to come. This project – the largest of its kind ever built in a single phase – will literally transform our industry and the petrochemical sector in Saudi Arabia by creating an advanced manufacturing hub that provides a differentiated product slate from a competitive, low-cost position."

Dow will market and sell from several major product families produced by Sadara's state-of-the-art world-scale operations. These products will be manufactured utilizing several of Dow's industry-leading technologies, and made to Dow's stringent quality specifications.

- Polyurethanes: Polyurethane components are key ingredients used in the production of rigid, semi-rigid and flexible foams; coatings; adhesives; sealants; elastomers and binders. Polyurethane technology enhances a broad range of market applications such as construction, transportation, furniture, bedding, appliances and much more. As key raw materials in the production of polyurethanes, this includes the following world-scale production facilities:
+ Propylene Oxide based on the innovative Hydrogen Peroxide Propylene Oxide (HPPO) Technology, to be consumed onsite in the production of Propylene Glycols and Polyether Polyols
+ Polyether Polyols
+ Methylene Diphenyl Diisocyanate (MDI) and Toluene Diisocyanate (TDI) quality aromatic isocyanates
- Propylene Glycol: A portfolio of Propylene Glycol products for use in a variety of markets ranging from pharmaceuticals, flavors and fragrances, food and beverages, personal care products, and animal feed to construction, transportation, marine products, paints and coatings, heat transfer fluids and aircraft deicing fluids.
- Butyl Glycol Ethers: Butyl glycol ethers have a wide range of properties and are used in everything from electronics to coatings to surface and industrial cleaners.
- Amines: Ethanolamines and Ethylene amines are used in various applications, from herbicides and fungicides to electronics, textiles and consumer products.
- Polyethylene: Polyethylene products from Sadara's world-scale operations will be aimed at high performance flexible packaging, hygiene and medical, and electrical and telecommunications markets.
- Polyolefin Elastomers: Used for highly specified applications in the consumer goods, membranes, transportation, and building and construction applications.

"Sadara's product slate is targeted to technology-rich sectors like energy, transportation, electronics, consumer goods and infrastructure. These are industries where Dow has a global leadership position and can deliver value-added technology," said Pat Dawson, president, Dow Asia Pacific. "Sadara enables Dow to build stronger relationships with our customers, to grow faster with them, and to increase both our market reach and presence."

Sadara is constructing the complex, which will be comprised of 26 manufacturing units, and will possess flexible cracking capabilities and produce more than 3 million metric tons of high-value performance plastics and specialty chemical products.

Sadara's first production units will come on-line in 2015, and all units are expected to be up and running in 2016. Within a few years of becoming fully operational, Sadara is projected to deliver annual revenues of approximately $10 billion. The joint venture will also generate thousands of direct and indirect jobs through the complex and related investments in downstream value parks.